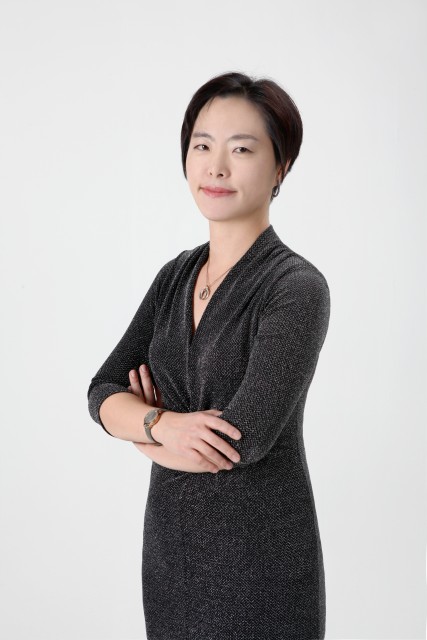 CD Reviews: Franz Liszt, The Complete Années de Pèlerinage (Nimbus Alliance, NI6202)
"I have always thought that Liszt's Annees de Pelerinage (Years of Pilgrimage) haven't had the popularity on disc that they deserve with many pianists preferring to play selections as part of a recital… Turning to this new issue, such is the immediacy and spontaneity of these performances they have the feel of a live performance. Perhaps they were recorded using long takes with little or no editing. However they were done, they are performances of power and authority showing clearly that Sinae Lee has these works in her repertoire… She has a crystalline purity to her playing as well as great fluency yet in such pieces as Sonetto 104 del Petraca from the Second Year (CD2) she displays phenomenal technique in playing that conjures up pure Lisztian spirit… When so many pianists show a clinical perfection but little character it is wonderful to hear a pianist that is not afraid to take risks especially when the results are as fine as this. I doubt that there will ever be a single first choice in this repertoire with all its different moods but certainly Sinae Lee's magnificent recording should be heard by all Lisztians. It will be the performance that I return to most frequently."
The Classical Reviewer: The Best of 2012 (theclassicalreviewer.blogspot.com)
"Sometimes you come across a recording that just sounds definitive and silences any sort of criticism. Such recordings are quite rare but I would like to suggest that this is one of them. I usually shy away from Liszt. I find him to be overbearing at times so I approached these 3 CDs with some caution. Straight away from the opening Chapelle de Guillaume Tell Sinae Lee is magnificent and I was completely blown away by her playing. If I come across a finer solo piano recording than this in the next 12 months I will be surprised - it's that good. The Jando recordings for Naxos are excellent but this is playing of a different order...There's little or no point in writing a blow by blow account of the 26 pieces contained in this set. Suffice it to say that there's not a weakness to be heard - just brilliant musicianship for the best part of 3 hours. I have a very short attention span. I usually listen to a few minutes of a new CD, move onto something else and then return to it later. It was impossible to do that with this version of Années de pèlerinage. I was drawn into it for the full duration in one sitting. There's not one moment of bombast. It's all about world class technique, supreme phrasing, the ability to make a connection with the audience and having a deep understanding of the music. Ms Lee also "goes for it" in a very big way and she is clearly an artist who enjoys taking risks. The recording quality is natural, clear and has fine presence. In summary this really is a must buy set. I'm no Listzian but this has come as close as possible to converting me. I hope that Nimbus follows this up with more recordings from Ms Lee. She deserves to be heard."
John Whitmore (MusicWeb International: Recording of the Month April 2014)
CD Reviews: Karol Szymanowski, The Complet Piano Works (Divine Art, 21400)

" This astounding set is as essential a purchase as the acclaimed Simon Rattle/EMI recordings of the orchestral works, and it is the most important collection ever to have been released of Szymanowski's piano music. Sinae Lee's release sets new standards for the performance of Szymanowski's piano music, and her quest for accuracy has not in any way inhibited her playing's wonderful sense of spontaneity. I am confident that any listeners responsive to late-Romantic music who buy this superb set will share my enthusiasm for it."
Raymond Clarke (MusicWeb International: Recording of the Month November 2006)
"To hear the sound universe of Szymanowski in all its splendour, one needs the ove and sensitivity of Korean pianist Sinae Lee, who offers this new performance in a brilliant recording on Divine Art. The result, quite simply is that everything here runs admirably right from the beginning and is quite simply extraordinary."
Michel Tibbaut (Radio Belge)
"There is no excuse for hesitation… a truly rewarding experience. Jaw-droppingly good with a delivery that is staggering in its ability to bring out the nuances within the music. Wonderful and seemingly effortless control, immaculate phrasing and beautiful coloration, resulting in performances I've never heard equalled."
Steve Arloff (MusicWeb International)
"A young pianist unfazed by the exotic and complex demands… Lee's command and lucidity are unfaltering… she is as true to the spirit as to the letter of every bar. Unflagging brio and refinement…an astonishing achievement"
Bryce Morrison (Gramophone: Recommended Recording)
"Sinae Lee certainly has the technical ability to master this repertory… she projects the music with a real sense of forward momentum and intensity… managing to bring welcome transparency of texture to the involved contrapuntal layering."
Eric Levi (BBC Music Magazine: Benchmark Recording)
"Lee is the choice…her fingers are as clever as her brain… Sinae Lee's is the complete version to have"
Marius Dawn (Pianist Magazine: Recommended Recording)
"A terrific survey of Szymanowski's works… Lee's sensitive and probing performances of Szymanowski provide a marvellous, fulfilling and informative way to spend four hours"
David Lewis (All Music Guide: Classical Editors' Best of the Year2007)
"Less well known, most remained confidential, but inexpensive, full of the most recommendable of Szymanowski's piano music could be the 4-CD box released by UK label Divine Art (21400) result of work of three years of Korean-born pianist Sinae Lee, residing in Glasgow. This recording is part of the doctoral thesis of Sinae Lee, and presents an interpretation also sought and documented the entire body, world premiere, a prelude novel from 1901, making it the only version truly complete. English and French critics who have heard this integral as the 'gold standard (référence absolue)' view is shared by our colleague Thomas Rigail."
Fred Audin (Classiqueinfo-disqe.com)
For a full reviews, click
here.